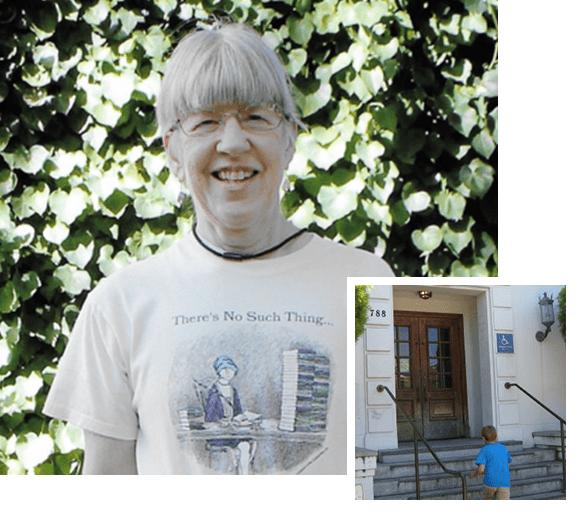 Do you love kids? Or are you a kid? Do you like to read? If so, you've come to the right place.
You can find out about the published writing, speaking, and teaching I do by clicking on the other links.
Besides being a writer, speaker, and teacher I've been a parent, foster parent of kids with special needs, and I'm now a grandparent.
In addition to being an author, my claims to fame are:
Although I don't know how to dance, I once performed with the Joffrey Ballet at the San Francisco Opera House.
As a student working in a library I got so good at mending books they let me mend a Gutenberg Bible.
I once had a conversation with Koko the gorilla who knows American Sign Language.